Pore-minimising and skin-firming AHA + Kombucha toner. Reveals an ultra-smooth, ultra-refined complexion. While flooding your complexion with powerful vitamins and antioxidants.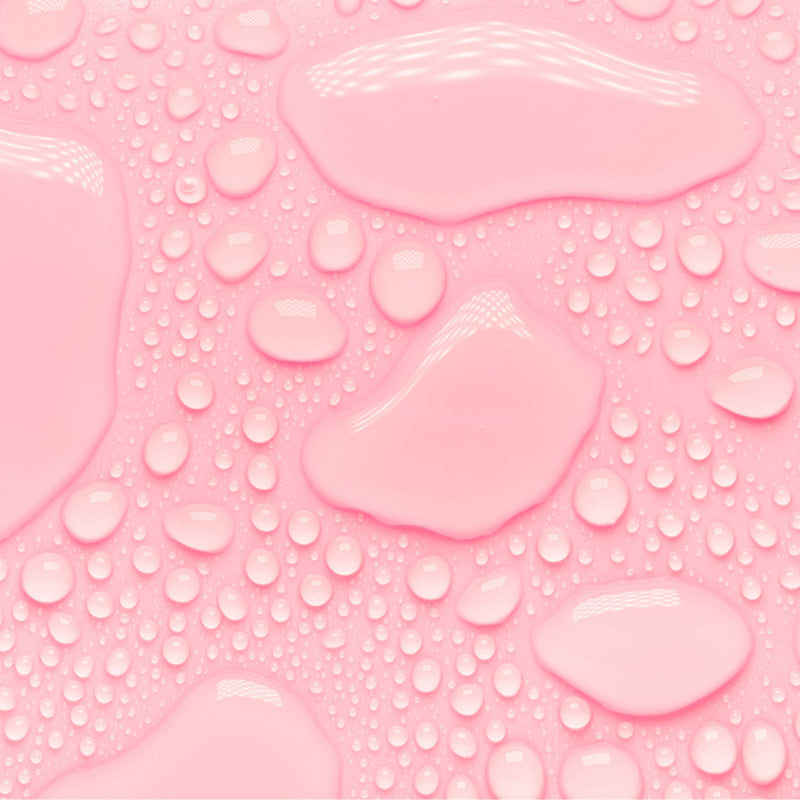 Clinically Active Kombucha Extract
Our high-tech Toner Treatment uses the latest results-driven clinical actives and gentle fruit enzymes to enhance the skin's radiance visually.
Utilising the power of gentle Kombucha, skin is instantly hydrated, lipofilled and brighter.
The thirst-quenching formula penetrates quickly into the skin to improve skin tone and texture. This is so much more than a toner. Discover incredible rejuvenation without synthetics, just pure performance!
Is This Product For You?
With its ability to rejuvenate the skin, this product is excellent for all skin types.
Skin feels refined, plumper and firmer with a renewed appearance and superior softness that feels divine.
With a natural fruit aroma reminiscent of cucumber melon in the summer you will want to use this product again and again.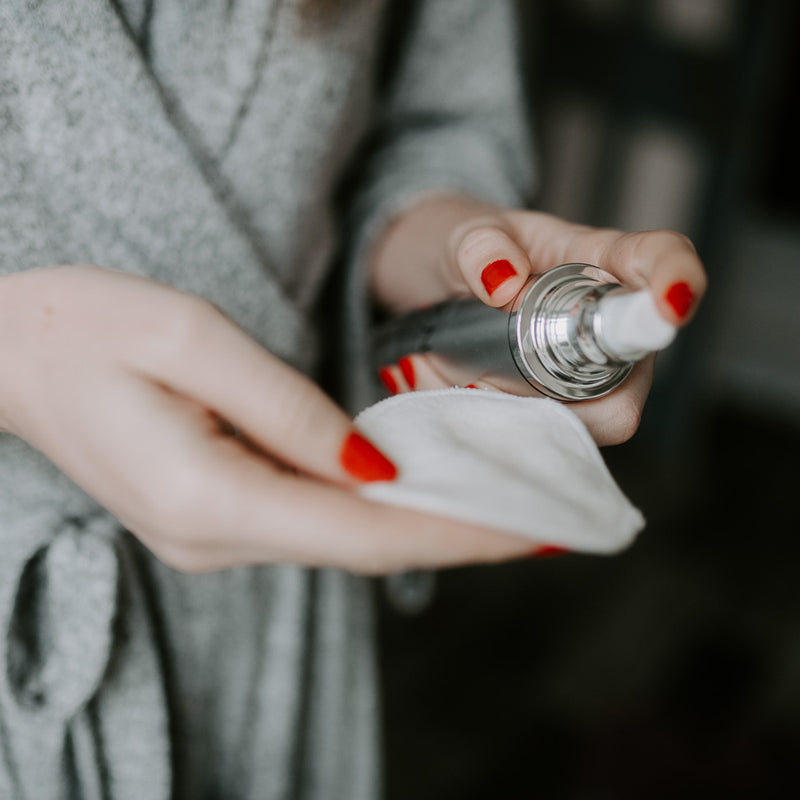 How to Use
Try me as a boosting cleanser in the morning or a refining tonic at night after cleansing.
Step 1
Pump five pumps into your palm and gently pat over cleansed face, neck, and décolletage. Use daily both morning and night to prep skin for your serum and moisturiser.
Alternatively if you prefer simply pre dampen a bamboo or cotton pad *as pictured and pump 3 pumps and smooth over face adding more pumps if you require.
Step 2
☼ Pat dry and follow with Eye Elixir or Phoenix Super C Eye & Face Serum and Advanced Brightening Moisturiser
Key Ingredients
We journey around the world to select the finest sustainably sourced ingredients - no synthetic or artificial ingredients in sight. Validated by The Vegan Society and Leaping Bunny Cruelty-Free to deliver pure performance. We provide everything you need for pure results, leaving out what you don't.
Kombucha
Our kombucha is recognised as a clinical active. It is able to naturally lipofill the skin acting like a natural "Bo-tox". The enzymes contained within Kombucha gently boost to give a renewed complexion.
Tropical Fruit Alpha Hydroxy Acids
Our Tropical Fruit AHA's take your skin to the next dimension through the power of Mangosteen, Star Fruit, Lychee, Guava fruit and Pineapple to leave your skin feeling smoother more refined and glowing with our professional formula. So much more than just a fruit toner.
Kiwi Fruit Enzyme
Kiwi Fruit is a super food which contains the enzyme Actinidin which manages pollution and the natural process of releasing dead skin cells. Its high Vitamin C potency levels help to fade dark spots pigmentation and uneven skin tone giving your skin a natural super boost.
The Detail
Awards

2019 Health & Beauty Awards - Best Luxury Vegan Skincare

2019 Fashion & Lifestyle Awards - Best Luxury Vegan Brand 

2018 Luxury Life London - Best Anti-ageing Skincare Brand
Provenance & Validations

The Vegan Society Trademark
Leaping Bunny Cruelty Free
Natural & Organic %

99% Natural and Organic

1% Preservative
Recycle Me

- Bottle & Lid = Plastic Collection

- Outer Box = Paper Collection

- Guidance Sheet & Booklets = Paper Collection

- Delivery Box = Paper Collection

- Tissue Paper Acid-Free = Paper Collection

- Packing Noodles Made From Plant Starch= Just add them to your compost or food waste.

- Box Tamper Proof Dots Made From Plant Starch = Just add them to your compost or food waste.

*A friendly reminder to always check your local recycling facility guidelines before disposing of any packaging. It's important to all do our part in properly recycling and reducing waste.

**SKIN-RG is actively working on improving all elements of its packaging and the recyclability of it. We are aiming for 100% recyclable, reusable, or refillable packaging by 2025!

Let's all work towards a more sustainable future together.
The Ingredients List

Aqua (Spring Water), Glycerin**, Saccharomyces /Xylinum/Black Tea (Kombuchka) Ferment, Actinidia Chinensis (Kiwi) Fruit Extract, Ananas Sativus (Pineapple) Fruit Extract, Averrhoa Carambola (Star) Fruit Extract, Garcinia Mangostana (Mangosteen) Fruit Extract, Litchi Chinensis (Lychee) Fruit Extract, Passifora Incarnata (Passion flower) Fruit Extract, Psidium Guajava (Guava) Fruit Extract, Punica Granatum (Pomegranate) Extract, Zizyphus (Jujuba) Fruit Extract, Benzyl Alcohol, Aloe Barbadensis (Aloe Vera) Leaf Juice Powder, Cucumis Sativus (Cucumber) Fruit Extract, Cucumis (Melon) Melon Fruit Extract. Dehydroacetic Acid, Sodium Cocoyl Glutamate, Citric Acid, Glyceryl Caprylate, Polyglyceryl-6 Oleate, Sodium Surfactin. Potassium Sorbate, Sodium Benzoate. **Organic and natural formula
What's Not In Our Formulas

No PEGS
No EDTA
No Co-polymers
No Acrylates
No Nylon
No Parabens
No Phthalates
No Ethanolamine Compounds No (MEA, DEA, TEA)
No Sodium Lauryl Sulphate No No(SLS)/Sodium Laureth
No Sulphate (SLES)
No Synthetic Fragrance or No Parfum
No Synthetic Colours
No Triclosan
No Chemical UV Filters No Octinoxate & No Oxybenzone)
No Polyethylene Glycols (No PEGs)
No Paraffins and No Petrolatum
No Formaldehyde & No Formaldehyde-Releasing
No Preservatives
No Benzalkonium Chloride
No Butylated Hydroxyanisole (No BHA) & No Butylated Hydroxytoluene (No BHT)
No Methylisothiazolinone & No Methylchloroisothiazolinone
No Coal Tar
No Ethylenediaminetetraacetic Acid (No EDTA)
No Siloxane
No Silicone
No Animal derivatives (Hyaluronic Acid) SKIN-RGs Hyaluronic Acid is plant-based.
No Ammonium
No Urea
No Lanolin
No Alcohol
No Glycols
Precautions

External use only. Avoid direct contact with eyes. In case of contact with the eyes, rinse immediately with water. Do not use on irritated or damaged skin. Keep out of the reach of children.
Team Cellular Revitalising Toner With Our Perfect Partners Featured Below. Each Specially Selected By Our Top Therapists.
THE MATRIX
THE MATRIX
Our intuitive formula includes Amber Resin to refine mature skin, plankton to renew cells and calm and clinically active bakuchiol Resin that acts like Retinol to give incredible youthful vitality.