Discover the latest high-tech Cleansing Melt Gel formula that uses the power of gentle enzymes, botanical AHAs and natural BHA "White Willow Bark" suspended in Hyaluronic Acid for incredible results.
Skin feels super clean, resurfaced, smoother, softer and plumper with a more radiant and youthful complexion. Rich in Willow Bark Extract, an alternative to BHA, this 360-degree cleanser will take your first step to a new dimension. 
The Power Of Botanical AHA's, Enzymes And Hyaluronic Acid As Your First Step
As you begin your cleansing routine, consider incorporating the powerful benefits of botanical AHA's, enzymes, and hyaluronic acid.
These natural ingredients work together to gently exfoliate and hydrate your skin while plumping, leaving it feeling refreshed and renewed.
By choosing a cleanser that contains these ingredients, you can deliver potent actives it needs to look and feel its best.
So take that first step towards a healthier complexion by selecting a cleansing product that harnesses the power of botanical AHA's, enzymes, and hyaluronic acid. Your skin will thank you for it!
Is This Product For You?
With its ability to bust away fatigue, this product is great for those with textured skin, bumpy, congested, combination or oily, pigmentation, sun-damaged, photo ageing, blemish or those looking for a gentle yet deeper cleansing experience.
With a natural fruit aroma reminiscent of cucumber melon in the summer you will want to use this product again and again.
How to Use
Try me as an energising cleanser in the morning. Gel cleansers work best in the morning as they can remove the toxins released while you where sleeping. In the evening try a creamy, more soothing, and strengthening cleanser at night, for example, Flash Balm Eye and Makeup Remover or Super Rich Cream Cleanser.
Step 1
Traditional Cleansing: Prepare your bamboo cloth and hand hot water in a bowl. Apply 2-3 pumps direct into hands and smooth over entire face; place bamboo cloth into hand hot water and then direct on to eyes and face. Hold gently and then sweep away; repeat until all makeup is removed.
Or Step 2
Mini Gel Mask: Apply 2-3 pumps direct into hands and smooth over the entire face; leave on for 3 minutes or until the gel has dried, and then fill your bowl with hand-hot water and place bamboo cloth into hand-hot water, wring and place onto face hold for few seconds and gently sweep away, repeat until all the product has been removed.
Step 3
Pat dry and follow with Eye Elixir or Phoenix Super C Eye & Face Serum and Ultra Marine Collagen Night Creme.
Key Ingredients
We journey around the world to select the finest sustainably sourced ingredients - no synthetic or artificial ingredients in sight. Validated by The Vegan Society and Leaping Bunny Cruelty-Free to deliver pure performance. We provide everything you need for pure results, leaving out what you don't.
The Power Of SKIN-Building Amino Acids
Amino Acids are the building block of skin cells, and you will find them even in our SKIN-RG cleansers because if you want the best cleanser then its SKIN-RG and it comes with Amino Acids developed to rebuild your skin.
Lychee Enzymes
Developed by SKIN-RG, this unique active can inhabit the growth of elastase enzyme (the enzyme responsible for loss of elasticity in the skin). Its boosting element gives volume to the skin and a beautiful renewed appearance.
AHA + Botanical BHA's
So wants the hype on AHA's and BHA's and can you get a BHA from Willow Bark. In short NO. But you can get similar results. So why not discover a total plant power way to cleanse your skin and boost your skin cells too? And discover SKIN-RG now.
The Detail
Awards

2019 Health & Beauty Awards - Best Luxury Vegan Skincare

2019 Fashion & Lifestyle Awards - Best Luxury Vegan Brand 

2018 Luxury Life London - Best Anti-ageing Skincare Brand

2017 The Beauty Shortlist Awards - Editors Choice Winner
Provenance & Validations

The Vegan Society Trademark
Leaping Bunny Cruelty Free
Organic & Natural %

99% Natural, Vegan and Organic
1% Preservative
Recycle Me

- Bottle & Lid = Plastic Collection

- Outer Box = Paper Collection

- Guidance Sheet & Booklets = Paper Collection

- Delivery Box = Paper Collection

- Tissue Paper Acid-Free = Paper Collection

- Packing Noodles Made From Plant Starch= Just add them to your compost or food waste.

- Box Tamper Proof Dots Made From Plant Starch = Just add them to your compost or food waste.

*A friendly reminder to always check your local recycling facility guidelines before disposing of any packaging. It's important to all do our part in properly recycling and reducing waste.

**SKIN-RG is actively working on improving all elements of its packaging and the recyclability of it. We are aiming for 100% recyclable, reusable, or refillable packaging by 2025!

Let's all work towards a more sustainable future together.
The Ingredients List

Aqua (Mineral Rich Spring Water), Glycerin***, Salix Nigra Bark (Willow Bark) Extract, Saponins (Soapberry – (Natural Soap Like Benefit), Actinidia Chinensis (Kiwi) Fruit Extract, Ananas Sativus (Pineapple) Fruit Extract, Averrhoa Carambola (Star) Fruit Extract, Garcinia Mangostana (Mangosteen) Fruit Extract, Litchi Chinensis (Lychee) Fruit Extract, Passifora Incarnata (Passionfower) Fruit Extract, Psidium Guajava (Guava) Fruit Extract, Punica Granatum (Pomegranate) Extract, Zizyphus (Jujuba) Fruit Extract, Benzyl Alcohol (Soil Association Approved Preservative)*, Xanthan Gum (Plant Derived), Lysine Hcl (Amino Acid), Tocopherol (Vitamin E) (Plant Derived), Inulin (Prebiotic), Aspartic Acid (Amino Acid), Cyamopsis tetragonoloba Gum (Plant Derived), Magnesium Ascorbyl Phosphate (Stabilised Vitamin C), Sodium Hyaluronate (Hyaluronic Acid), Leuconostoc Root Ferment Filtrate, Aloe Barbadensis Leaf Juice Powder*, Citrus Aurantium Amara (Bitter Orange) Flower Extract (AHA), Cucumis Sativus (Cucumber) Fruit Extract (Plant Derived), Geranium Maculatum (Cranesbill) Extract, Mentha Spicata Flower/Leaf/Stem (Mint) Extract, Alpha-Glucan Oligosaccharide (Prebiotic), Dehydroacetic Acid , CI 17200. Clinically Proven Actives *** Organic origin.
What's Not In Our Formulas

No PEGS
No EDTA
No Co-polymers
No Acrylates
No Nylon
No Parabens
No Phthalates
No Ethanolamine Compounds No (MEA, DEA, TEA)
No Sodium Lauryl Sulphate No No(SLS)/Sodium Laureth
No Sulphate (SLES)
No Synthetic Fragrance or No Parfum
No Synthetic Colours
No Triclosan
No Chemical UV Filters No Octinoxate & No Oxybenzone)
No Polyethylene Glycols (No PEGs)
No Paraffins and No Petrolatum
No Formaldehyde & No Formaldehyde-Releasing
No Preservatives
No Benzalkonium Chloride
No Butylated Hydroxyanisole (No BHA) & No Butylated Hydroxytoluene (No BHT)
No Methylisothiazolinone & No Methylchloroisothiazolinone
No Coal Tar
No Ethylenediaminetetraacetic Acid (No EDTA)
No Siloxane
No Silicone
No Animal derivatives (Hyaluronic Acid) SKIN-RGs Hyaluronic Acid is plant-based.
No Ammonium
No Urea
No Lanolin
No Alcohol
No Glycols
Precautions

External use only. Avoid direct contact with eyes. In case of contact with the eyes, rinse immediately with water. Do not use on irritated or damaged skin. Keep out of the reach of children.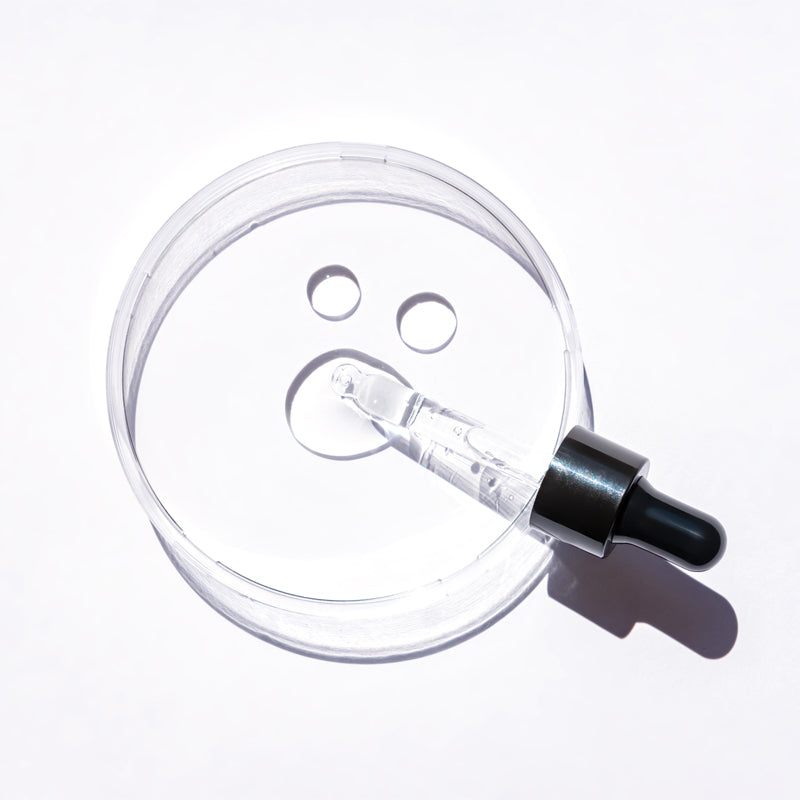 Team Cleansing Melt With Our Perfect Partners Featured Below. Each Specially Selected By Our Top Therapists.