Phoenix Super C TETRA Serum is an award-winning product named Best Eye Serum of 2023. It features a patented, next-gen formula clinically proven to reduce wrinkles faster than Retinol/Vitamin A products, smoothing, brightening and enhancing the complexion.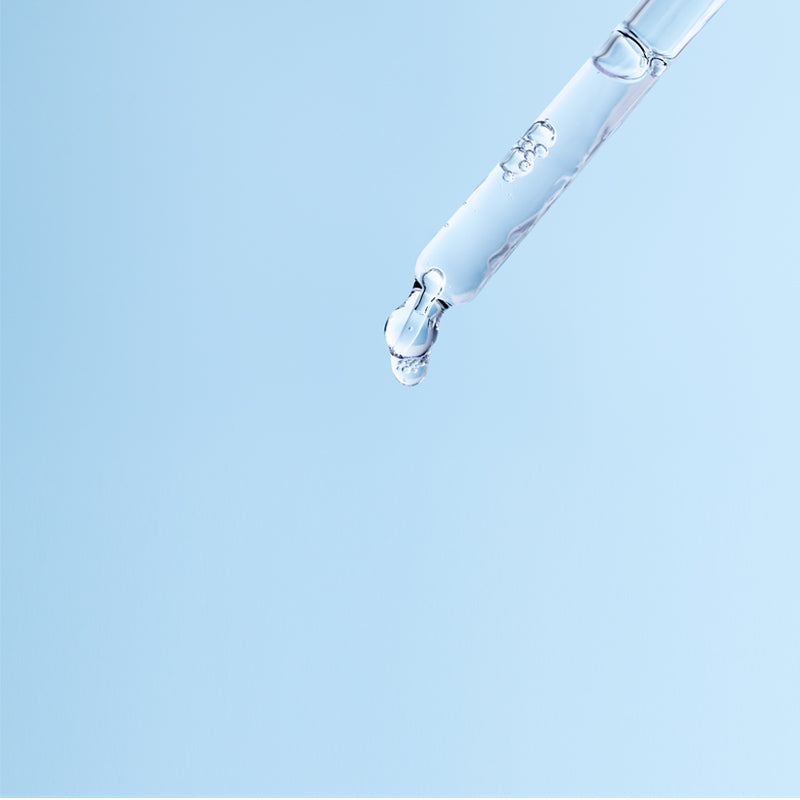 Clinically Active Super C & Phoenix Date Palm Extract
Our ground-breaking formula takes wrinkle and line reduction seriously with clinically proven anti-ageing efficacy. Our unique complex of 7 compounds works synergistically to enhance the skin.
With an "A-list" of star actives, including Phoenix Date Palm to visibly enhance the skin, minimising lines and smoothing wrinkles, fused with potent anti-ageing active Tetra C to stimulates collagen and improve your complexion.
Encased in cellular rejuvenating Amaranth Squalane essential for collagen formulation. The thirst-quenching formula penetrates quickly into the skin to improve skin tone and texture. 
Is This Product For You?
With its ability to instantly rejuvenate skin, this product is excellent for all skin types. Skin looks and feels rejuvenated with a brighter, more rejuvenated and plumper renewed appearance and divine softness. With a delicate orange flower extract, you will want to use this product repeatedly. The product is also free from essential oils and perfumes.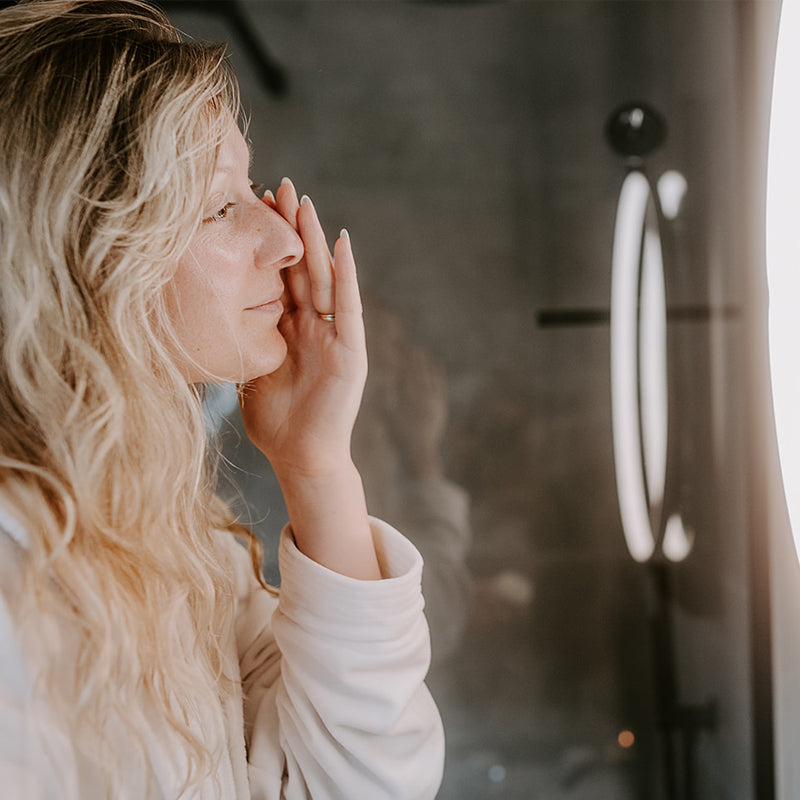 How to Use
Use me Day and Night as a "Targeted Eye Serum" or "Full Face Booster".
Full Face Booster
Step 1
Apply to skin while still slightly damp skin from cleansing. Then, smooth into palms and press into skin this will stimulate blood circulation and help the product penetrate deeply.
Pay special attention to the oval of the face and the edges of your lips and area of concern. Complete by pressing in around the outer eye area.
Step 2
Wait until fully absorbed before applying moisturiser if there is product there, you may have put too much on, (putting more on does not yield better results. Consistency is vital, little and often is your mantra!). Lightly dab the area with a tissue to remove excess.
Targeted Eye Treatment
Step 1
Our Phoenix Super C is super concentrated, so a tiny pea-size amount is all you need for both eyes. The area around your eye is super delicate, so using your ring finger is essential since it naturally has the lightest touch. You don't want to put too much pressure on the skin.
Key Ingredients
We journey around the world to select the finest sustainably sourced ingredients - no synthetic or artificial ingredients in sight. Vegan friendly and Leaping Bunny Cruelty-Free. Our Natural and Organic formulas deliver pure performance. We provide everything you need for pure results, leaving out what you don't.
Super C Tetrahexyldecyl Ascorbate
The power behind Phoenix comes through its super potent Vitamin C known as Tetrahexyldecyl Ascorbate (Tetra C or THD). Its similarity to the skin's natural composition means it can easily penetrate, working more deeply than other forms of Vitamin C, visibly improving the skin. It can specifically improve stubborn hyperpigmentation, even melasma-prone skin, for a brighter, more energised, youthful complexion.
Beyond Plant Power
So what does Our magical Date Palm Extract do? Well, Phoenix comes with a host of proven benefits including wrinkle and line reduction. Collagen boosting, soften lines, tighten loose skin and also help to repair the skin's delicate barrier as well as improve elasticity and smooth the texture of your skin. *A double-blind clinical study was carried out on 10 volunteers aged between 46 and 58 applied to the eye zone area. The results showed a 60% improvement in skin wrinkles.
Our Unique Quanta® Technology
Our inventory of over 350 botanicals allows us to create plant-powered actives using our unique Quanta® Extraction Technology that won British Government Innovation Awards, developed to outperform common synthetics. Take your skin to the next dimension and boost your collagen and elastin to discover SKIN-Energy!
The Detail
Awards

Winner Best Eye Serum 2023

Highly Commended Best Eye Product 2023
Provenance & Validations

Phoenix Date Palm Cosmos Validated
Leaping Bunny Cruelty Free
Vegan Friendly
Natural & Organic
Recycle Me

- Bottle & Lid = Glass & Plastic Collection

- Outer Box = Paper Collection

- Guidance Sheet & Booklets = Paper Collection

- Delivery Box = Paper Collection

- Tissue Paper Acid-Free = Paper Collection

- Packing Noodles Made From Plant Starch= Just add them to your compost or food waste.

- Box Tamper Proof Dots Made From Plant Starch = Just add them to your compost or food waste.

*A friendly reminder to always check your local recycling facility guidelines before disposing of any packaging. It's important to all do our part in properly recycling and reducing waste.

**SKIN-RG is actively working on improving all elements of its packaging and the recyclability of it. We are aiming for 100% recyclable, reusable, or refillable packaging by 2025!

Let's all work towards a more sustainable future together.
The Ingredients List

Amaranthus Caudatus Seed (Amaranth) Squalane (Natural/Non-Synthetic Encapsulation), Tetrahexyldecyl Ascorbate (Premium High Potency Stabilised Vitamin C Natural), Glycine Soja Oil (Natural Plant Extract), Caprylic/capric triglyceride (Derivative of Glycerin & Fractionated Coconut Oil), Tocopherol (Natural Vitamin E), Aloe Barbadensis Leaf (Natural Plant Extract), Citrus Aurantium Dulcis Flower (Orange Blossom Flower) Extract, Phoenix Dactylifera Seed (Date Palm Clinical Plant) Extract. *Please note this formula is the property of SKIN-RG® and its intellectual trademarks and copyright.
What's Not In Our Formulas

SKIN-RG is at the forefront of the beauty industry, leading the charge by harnessing the natural benefits of pure plant extracts. Our unwavering commitment to excellence is evident in the quality of our products, which contain only the finest ingredients. We take great pride in our products and have implemented strict quality control measures to ensure that they are never compromised by substandard ingredients. Our website features a comprehensive list of banned substances that you will never find in our products. By adhering to these rigorous standards, we are able to meet and exceed the highest expectations of our customers.

Discover Our "Banned By Us"
Precautions

External use only. Avoid direct contact with eyes. In case of contact with the eyes, rinse immediately with water. Do not use on irritated or damaged skin. Keep out of the reach of children.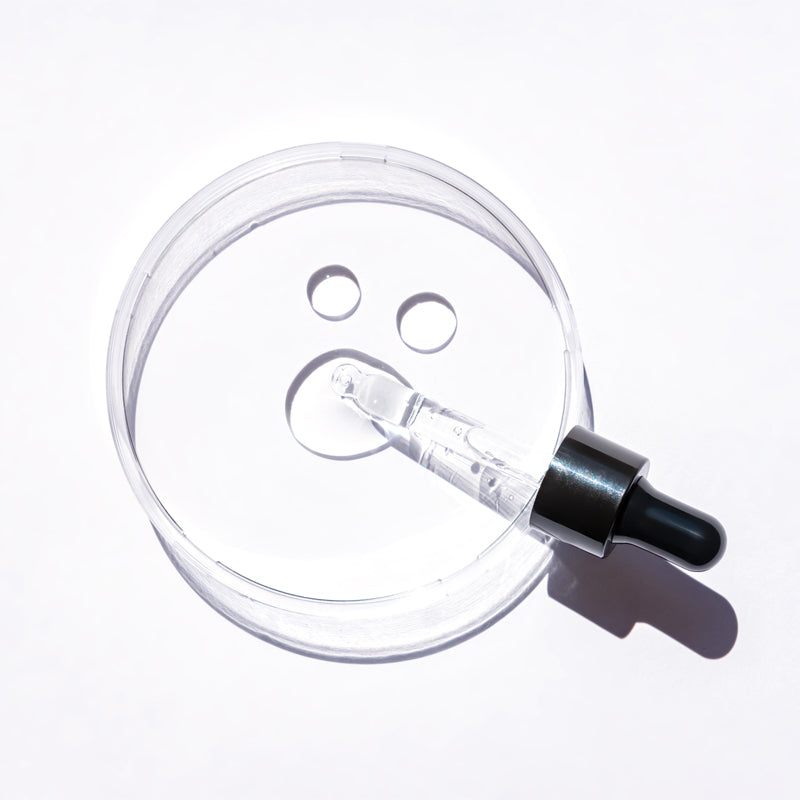 Team Phoenix Super C With Our Perfect Partners Featured Below. Each Specially Selected By Our Top Therapists
From the blog
Jess is an incredible influencer who is working daily to challenge convention through her own experience of alopecia. 
Her social media
 presence has given her and her followers a new found confidence as she has shared her ups and downs and journey of self acceptance from "coming out of the bald closet". Discover her top Skin-rg products for self care now.
Expert Skin-rg facialist and lead therapist at Amaranth Wellbeing, Claire, brings years of experience and a wealth of knowledge to the table. Her expertise extends to oncology, making her one of the most sought-after specialists in the field.
"Shobna Gulati is a well-known personality in the beauty industry. She has appeared as a panellist in Loose Women and is famous for her roles in various TV shows and plays. In this blog post, we'll be talking about Shobna's must-haves for keeping your skin looking amazing. The first product on Shobna's list is the amazing Hydra Veil. This 3-in-1 product is a gel toner, primer, and boosting serum all in one."