Discover a new level of skin enhancement in our latest innovation, Diamond Blue Gel Cleanser. Designed to give you enviable results, this cleanser will resurface, renew and rejuvenate your skin into pure, plumped and beautiful skin. Suitable for even sensitive skins! Now, you, too, can have first-class anti-ageing without irritation.
Our innovative formula can be used in 3 ways. 
- As a twice daily cleanser that is perfect morning or night
- As a gentle enzyme exfoliator 
- As a mini peel 
Gift your skin the ritual of Diamond Blue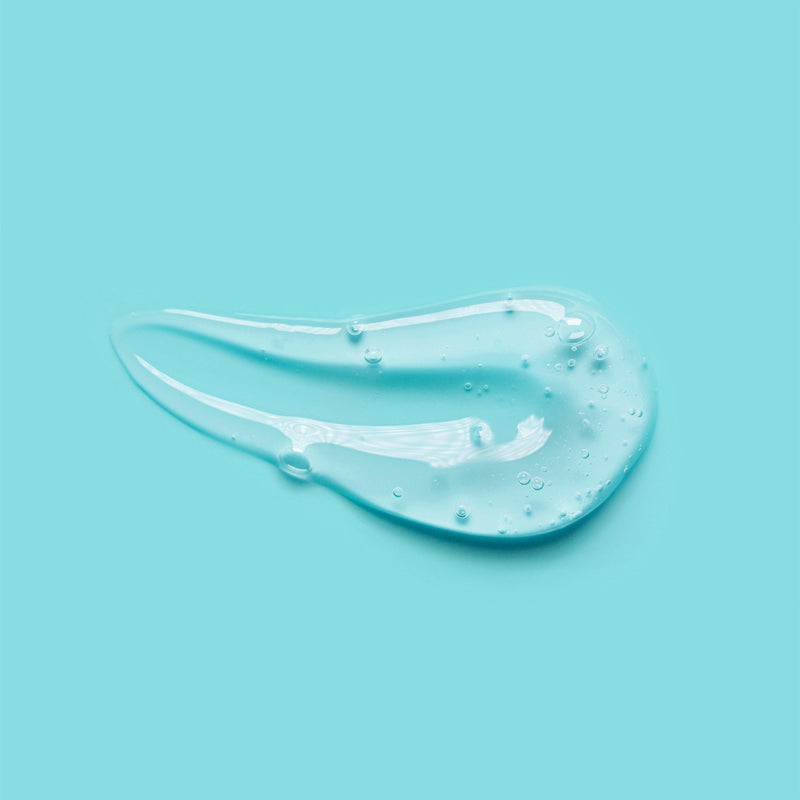 Clinically Active Plankton & Hyaluronic Acid
Our high-tech formula takes your cleansing regime to a new level using the power of the sea.
An "A-list" of star actives, including Diamond Blue Plankton that defends and balances the skin, hyaluronic acid to hydrate and plump, and natural BHA in the form of White Willow Bark, a natural alternative to Salicylic Acid, and powerful papaya enzyme each works as a cooling symphony on your skin to cleanse and renew.
Fused with superior actives, including cellular renewing and strengthening Amino Acids, including Aspartic Acid, an essential building block in skin collagen and elastin formation. Clinically active Prebiotics enhance your skin's environmental defences. Each carefully chosen ingredient significantly improves your skin's radiance.
The thirst-quenching formula penetrates quickly into the skin to improve skin tone and texture. This is so much more than a cleanser. Discover incredible rejuvenation without synthetics, just pure performance!
Is This Product For You?
With its ability to instantly rejuvenate skin, this product is excellent for all skin types.
Skin feels clean without harsh soap or irritants. Skin looks rejuvenated and plumper, with a renewed appearance and divine softness.
With a delicate orange flower extract, you will want to use this product again and again. The product is also free from essential oils and perfumes.
If you are looking for makeup removal, we recommend pre-cleansing with Flash Balm. Read our top guide on "why you should remove makeup before cleansing" and discover how to rejuvenate your skin.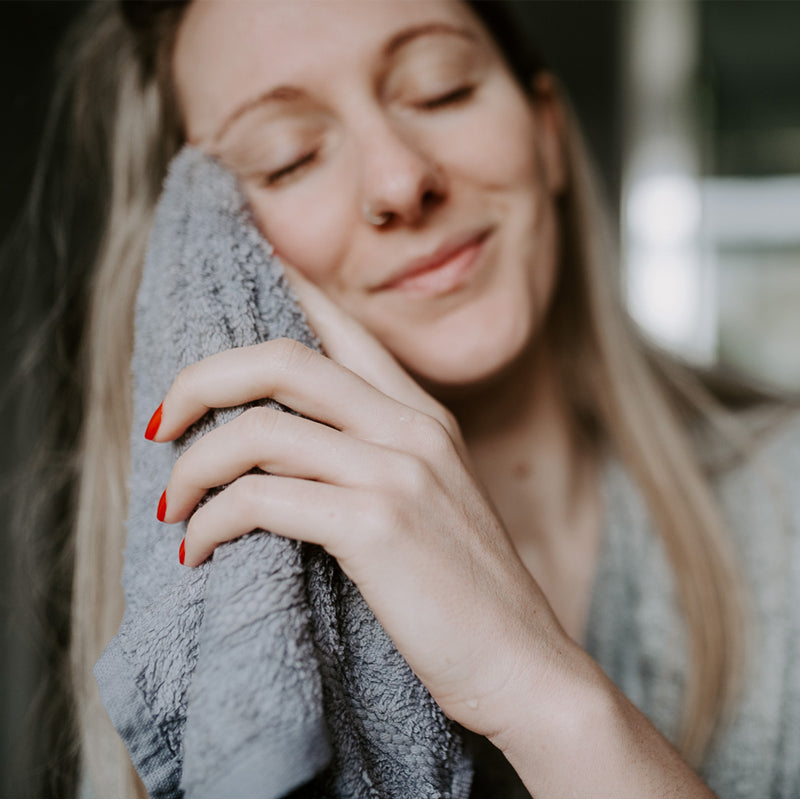 How to Use
Try me as an energising cleanser in the morning. Gel cleansers work best in the morning as they can remove the toxins released while you where sleeping. In the evening why not try a creamy, more soothing, and strengthening cleanser at night, for example, Flash Balm Eye and Makeup Remover or Super Rich Cream Cleanser.
Step 1
Traditional Cleansing: Prepare your bamboo cloth and hand hot water in a bowl. Apply 2-3 pumps direct into hands and smooth over entire face; place bamboo cloth into hand hot water and then direct on to eyes and face. Hold gently and then sweep away; repeat until all makeup is removed.
Or Step 2
Mini Gel Mask: Apply 2-3 pumps direct into hands and smooth over the entire face; leave on for 3 minutes or until the gel has dried, and then fill your bowl with hand-hot water and place bamboo cloth into hand-hot water, wring and place onto face hold for few seconds and gently sweep away, repeat until all the product has been removed.
Step 3
Pat dry and follow with Phoenix Super C Eye & Face Serum and C3 Ceramide Moisturiser for fragile skin or Lumiere Moisturiser for combination oily skin.
Key Ingredients
We journey worldwide to select the finest sustainably sourced ingredients - no synthetic, no animal derivatives and no artificial ingredients in sight. We are validated by The Vegan Society and Leaping Bunny Cruelty-Free to deliver pure performance. We provide everything you need for refined results, leaving out what you don't.
Collagen & Elastin Enhancing Actives
Clinical pure plant actives boosts the skin to give a more youthful complexion that visibly looks and feels simply divine.
Pure Plankton Power
So what does Plankton do? Well, our specialist Plankton is proven to boost collagen, soften lines, reduce imperfections, strengthen skin and also help to repair the skin's delicate barrier. While defencing from environmental pollution.
Our Unique Quanta® Technology
Our inventory of over 350 botanicals allows us to create plant-powered actives using our unique Quanta® Extraction Technology that won British Government Innovation Awards, developed to outperform common synthetics. Take your skin to the next dimension and boost your collagen and elastin to discover SKIN-Energy!
The Detail
Awards

2022 The Beauty Shortlist Editors Choice Winner
2021 The Beauty Shortlist Editors Choice Winner
2020 Mama & Baby Awards Best Cleanser
Provenance & Validations

Leaping Bunny Cruelty Free
Natural & Organic %

99% Natural and Organic

1% Preservative
Recycle Me

- Bottle & Lid = Glass & Plastic Collection

- Outer Box = Paper Collection

- Guidance Sheet & Booklets = Paper Collection

- Delivery Box = Paper Collection

- Tissue Paper Acid-Free = Paper Collection

- Packing Noodles Made From Plant Starch= Just add them to your compost or food waste or dissolve them with water.

- Box Tamper Proof Dots Made From Plant Starch = Just add them to your compost or food waste.

*A friendly reminder to always check your local recycling facility guidelines before disposing of any packaging. It's important to all do our part in properly recycling and reducing waste.

**SKIN-RG is actively working on improving all elements of its packaging and the recyclability of it. We are aiming for 100% recyclable, reusable, or refillable packaging by 2025!

Let's all work towards a more sustainable future together.
The Ingredient List

Aqua (Spring Water), Lactobacillus (Probiotic) Papaya Fruit Ferment Extract, Glycerin*, Salix Nigra Bark Extract (Willow Bark), Saponins, Benzyl Alcohol, Xanthan Gum, Plankton, Tocopherol (Vitamin E), Inulin (Prebiotic), Magnesium Ascorbyl Phosphate (Vitamin C), Sodium Hyaluronate (Hyaluronic Acid), Kaolin, Leuconostoc Root Ferment Filtrate, Aloe Barbadensis Leaf Juice*, Cucumis Sativus Fruit Extract, Mentha Spicata Flower/Stem Extract, Geranium Maculatum Extract, Citrus Aurantium Flower Extract, Cyamopsis Tetragonoloba Gum, Aspartic Acid (Amino Acid), Citrus Aurantium Amara Flower Extract, Alpha-Glucan Oligosaccharide (Prebiotic), Dehydroacetic Acid, CI 74180. Contains clinically proven ingredients
*Certified organic | Leaping Bunny Cruelty Free
What's Not In Our Formulas

SKIN-RG is at the forefront of the beauty industry, leading the charge by harnessing the natural benefits of pure plant extracts. Our unwavering commitment to excellence is evident in the quality of our products, which contain only the finest ingredients. We take great pride in our products and have implemented strict quality control measures to ensure that they are never compromised by substandard ingredients. Our website features a comprehensive list of banned substances that you will never find in our products. By adhering to these rigorous standards, we are able to meet and exceed the highest expectations of our customers.

Discover Our "Banned By Us"
Precautions

External use only. Avoid direct contact with eyes. In case of contact with the eyes, rinse immediately with water. Do not use on irritated or damaged skin. Keep out of the reach of children.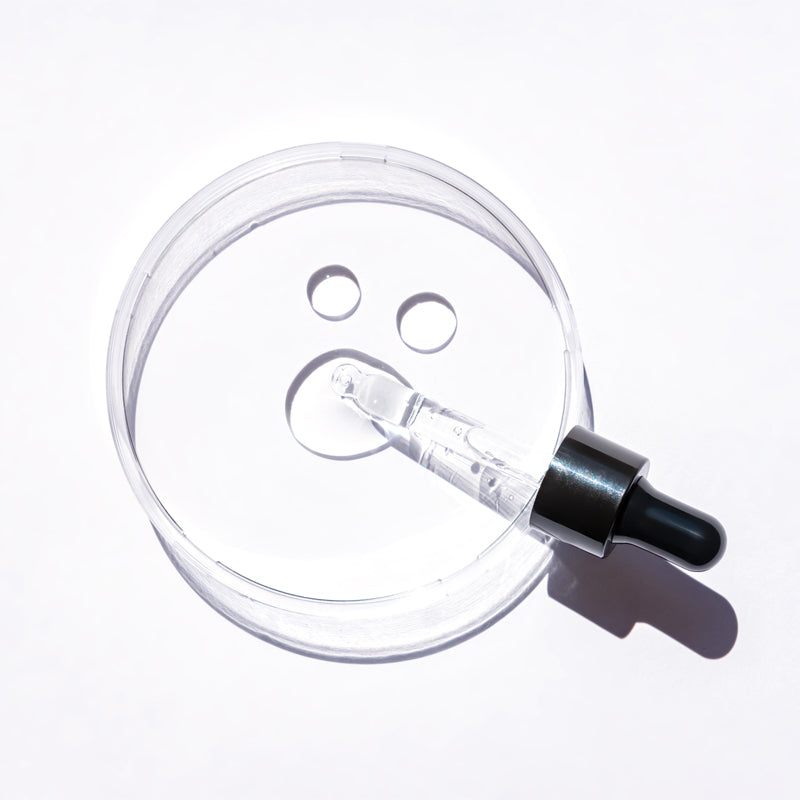 Team Diamond Blue Gel Cleanser With Our Perfect Partners Featured Below. Each Specially Selected By Our Top Therapists