Discover a powerful skincare serum that is perfect for sensitive skin and delivers amazing results!
Look no further than our natural retinol "Bakuchiol" - an incredible natural retinol that can renew, correct, firm, and lift your skin without any synthetic or irritating ingredients. This amazing skincare innovation has been made possible by SKIN-RG high-dose Natural Retinol "Bakuchiol Resin", which is the key ingredient in this formula. Try it out and experience the benefits for yourself!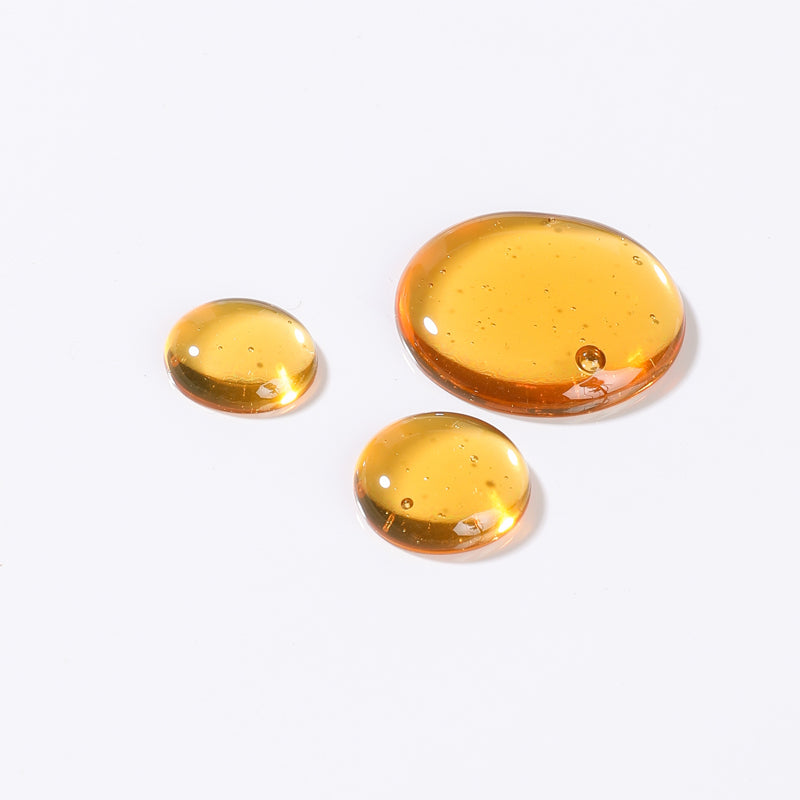 All The Benefit Of Retinol Without The "Syn"-thetics
Introducing The Matrix - a revolutionary natural retinol serum that promises to transform your skincare routine! Say goodbye to synthetic ingredients and hello to a formula that delivers all the benefits of retinol in a natural and organic way. The Matrix key ingredient is Bakuchiol Resin a Natural Retinol encased in our powerful protein-rich Amaranth Squalane, which effectively reduces wrinkles, fine lines, and other signs of aging, giving you a stunningly smooth complexion that looks more youthful and radiant than ever before.

Is This Product For You?
Are you tired of dull-looking skin that lacks vitality? Then The Matrix is the solution you've been looking for! Strengthen, and renews your skin with divine softness, to leave your complexion exuding beauty and confidence. The Matrix is perfect for those who are easily upset by retinol or looking for a natural alternative.

Don't settle for less when it comes to your skincare routine. Try The Matrix today and experience the transformative power of this revolutionary serum!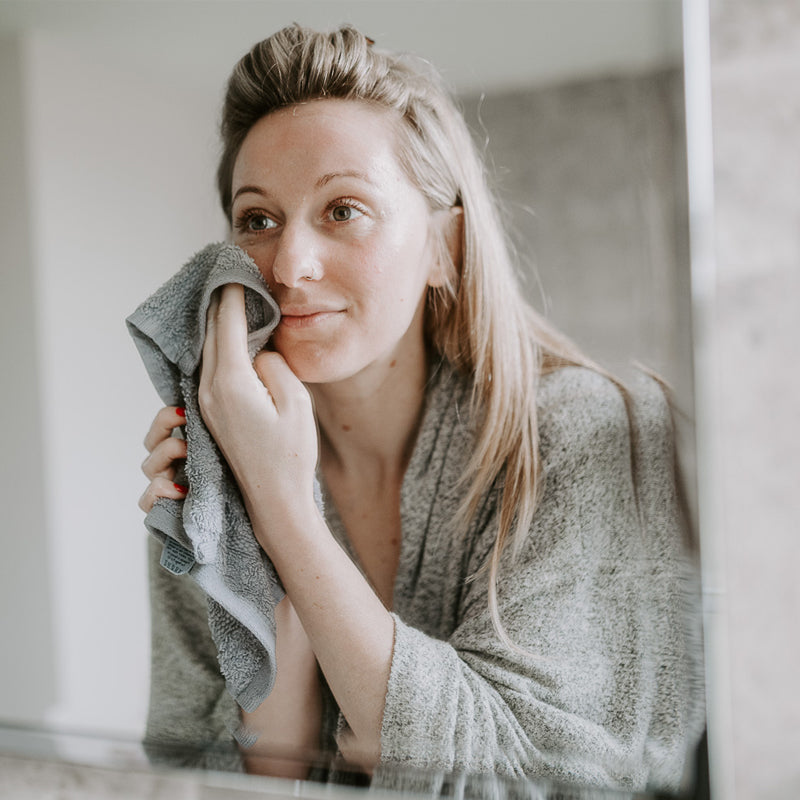 How to Use
Use me Day and Night as a "Targeted Natural Retinol Booster".
Full Face Booster
Step 1
Apply to skin while still slightly damp skin from cleansing. Then, smooth into palms and press into skin this will stimulate blood circulation and help the product penetrate deeply.
Pay special attention to the oval of the face and the edges of your lips and area of concern.
Step 2
Wait few seconds before applying moisturiser and or concealer, and if there is still product there, you may have put too much on, (putting more on does not yield better results. Consistency is vital, little and often is your mantra!). 
FAQS
Is Bakuchiol As Effective As Retinol?

Bakuchiol, a natural plant-based ingredient, has gained popularity in recent years as a potential alternative to retinol. The British Journal of Dermatology conducted a study in 2019 to compare the effectiveness of bakuchiol and retinol, and the results were impressive. The study, which lasted for 12 weeks, found that both bakuchiol and retinol significantly reduced wrinkle surface area and hyperpigmentation, with no significant difference between them. However, bakuchiol was found to be more effective than retinol in treating pigmentation of the skin. 

Deborah Scott, CEO of SKIN-RG Skincare, uses bakuchiol in her Evolution range and started Skin-rg Skincare due to concerns from clients about using medical-grade skincare. She says that bakuchiol can help minimise fine lines and wrinkles and speed up cellular turnover in the skin, giving it a smoother, softer-looking surface. It also helps support the production of collagen and elastin, giving the skin a more youthful-looking, plumper complexion. Additionally, it can hinder the excess production of melanin, leaving the skin looking evenly toned and brightened. 

One significant advantage that bakuchiol has over retinol or retinoic acid is that it is often better tolerated and thus suitable for a broader spectrum of clients. It is an excellent option for those who want to avoid harsher ingredients or have sensitive skin. With its impressive results and gentler effects, bakuchiol is definitely worth considering as a part of your skincare routine.
How Does Bakuchiol Resin Work?

If you're looking for a gentler alternative to retinol, bakuchiol might be just what you need. Bakuchiol is known for stimulating cell turnover in the skin and activating collagen-producing receptors, which makes it a popular ingredient in many skincare products. Unlike retinol, it's not as harsh on the skin, which means fewer side effects. So, if you've experienced dryness, stinging, and tight skin after using retinol but still want to achieve a glowing complexion, bakuchiol could be your go-to solution.
Why Did You Choose 1%

At Skin-rg, we understand the importance of providing the highest quality skincare products to our customers. That's why we offer a powerful natural retinol solution with a concentration of 1%, which is considered ideal for treating mature skin and stubborn skin concerns such as deep wrinkles, uneven skin tone, pigmentation, and melasma.

Our natural retinol solution is made with premium-grade Bakuchiol resin, not the cheaper powder, and is formulated with the highest dosage possible, allowing you to use our recommended dosage or less, based on your skin's unique needs.

With Skin-rg, you have complete control over your skincare routine, so you can achieve the best possible results.
What Is The Difference Between Common Retinol And Bakuchiol?

Retinol is a popular skincare ingredient, but it can sometimes lead to dryness, peeling, and irritation, making it unsuitable for some people.

Additionally, it can make the skin more sensitive to the sun, requiring retinol users to use broad spectrum sunscreen with a high SPF and limit their sun exposure. On the other hand, bakuchiol is a gentler alternative to retinol and has no known side effects, making it a great choice for those with sensitive skin.
Is it Safe For Pregnancy?

When it comes to the use of topical retinoids during pregnancy, the evidence is still inconclusive. However, due to the possibility of it being absorbed into the bloodstream and causing vitamin A toxicity in the unborn baby, it is not recommended for pregnant women.

As an alternative, bakuchiol is a better option as it is generally better tolerated and can be used more flexibly within a skincare regimen. Bakuchiol can be used at any time of day, mixed with other ingredients without risking negative interaction, and is suitable for pregnant women (although further research and a patch test is advisable). Additionally, it is an ideal substitute for those with very sensitive skin who struggle to incorporate retinol into their skincare routines. Furthermore, bakuchiol is a natural and plant-based ingredient which is more desirable to the eco-aware, conscious of the effects that our modern lifestyles have on the planet.

If you are pregnant, it is always important to check with your doctor and consultant to create a pregnancy and breastfeeding-friendly skincare routine that will help you effectively achieve your skin goals while keeping your skin healthy and radiant.
Can I use this with Pro Serum or other SKIN-RG Boosters?

Absolutely we recommend using The Matrix either in the morning or night and then use one of our other boosters like Phoenix or Pro Serum.
Key Ingredients
We journey around the world to select the finest sustainably sourced ingredients - no synthetic or artificial ingredients in sight. Vegan friendly and Leaping Bunny Cruelty-Free. Our Natural and Organic formulas deliver pure performance. We provide everything you need for pure results, leaving out what you don't.
Discover The Alluring Glow of Potent High End Amber & Natural Retinol
Our potent high end amber extract is rich in Succinic Acid that enables dead skin cells to shed naturally while allowing our potent Natural Retinol to dive deeper into your skin.
The Perfect Natural Retinol Treatment
Bakuchiol Resin is the latest SKIN-RG breakthrough in the field of skincare, offering a natural and safe alternative to retinol. Derived from the seeds and leaves of the Babchi plant, and has been clinically proven to reduce the appearance of fine lines, wrinkles, and other signs of ageing.
Our Unique Quanta® Technology
Elevate your skincare routine with the power of nature through our exclusive Quanta® Extraction Technology. Our innovative technology has even won British Government Innovation Awards, proving its effectiveness in boosting collagen and elastin for a more youthful complexion. Discover the transformative power of SKIN-Energy in The Matrix Today.
The Detail
Awards

2022 Natural Health Beauty Awards - Highly Commended

2022 Mama and Baby - Editors Choice

2022 Beauty Shortlist Best Advanced Intensive Serum Repair and Renew - WInner

2021 Natural Health Magazine Shortlisted

2021 Mama & Baby Best Plant Retinol

2020 - Best Water Free Product
Provenance & Validations

Leaping Bunny Cruelty Free
Vegan Friendly
Natural & Organic
Recycle Me

- Bottle & Lid = Glass & Plastic Collection

- Outer Box = Paper Collection

- Guidance Sheet & Booklets = Paper Collection

- Delivery Box = Paper Collection

- Tissue Paper Acid-Free = Paper Collection

- Packing Noodles Made From Plant Starch= Just add them to your compost or food waste.

- Box Tamper Proof Dots Made From Plant Starch = Just add them to your compost or food waste.

*A friendly reminder to always check your local recycling facility guidelines before disposing of any packaging. It's important to all do our part in properly recycling and reducing waste.

**SKIN-RG is actively working on improving all elements of its packaging and the recyclability of it. We are aiming for 100% recyclable, reusable, or refillable packaging by 2025!

Let's all work towards a more sustainable future together.
The Full Ingredient List

Place some content here to describe this topic.
What's Not In Our Formulas

SKIN-RG is at the forefront of the beauty industry, leading the charge by harnessing the natural benefits of pure plant extracts. Our unwavering commitment to excellence is evident in the quality of our products, which contain only the finest ingredients. We take great pride in our products and have implemented strict quality control measures to ensure that they are never compromised by substandard ingredients. Our website features a comprehensive list of banned substances that you will never find in our products. By adhering to these rigorous standards, we are able to meet and exceed the highest expectations of our customers.

Discover Our "Banned By Us"
Precautions

External use only. Avoid direct contact with eyes. In case of contact with the eyes, rinse immediately with water. Do not use on irritated or damaged skin. Keep out of the reach of children.