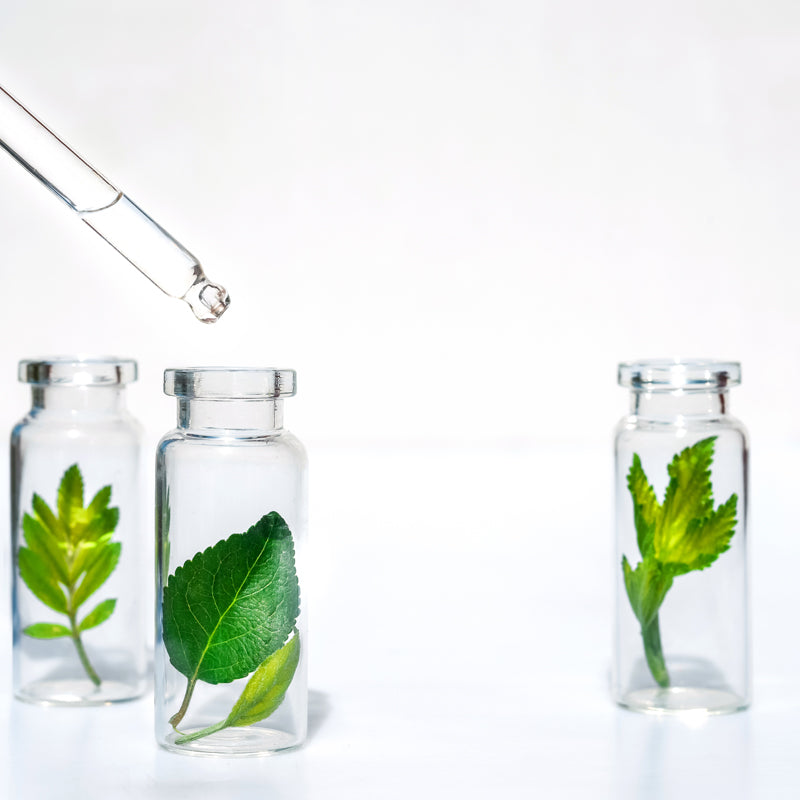 THE ORGANIC "AGE DEFYING" COLLECTION
By harnessing the power of over 350 botanicals, the Organics Collection fuses the power of clinically active prebiotics and probiotics, collagen-boosting specialised adaptogens and potent hydrators, including hyaluronic acid. We provide everything you need to give you exceptional results.
Our potent elixirs combat skin sensitivity and hormonal, perimenopause or menopausal skin changes to bring balance and equalise the skin.
Skin feels smoother, lineless and hydrated with a renewed glow and plumpness. The "silk-ess" formulas sink into the skin to give enviable results.
Key Ingredients
We journey worldwide to select the finest sustainably sourced ingredients for the Organics Collection - no synthetic, no animal derivatives and no artificial ingredients in sight.
We are validated by The Soil Association, The Vegan Society and Leaping Bunny Cruelty-Free to deliver transparency.
Vegan Alternatives That Boost Collagen
Often, any product with the tag "sensitive" comes with a compromise, but not at SKIN-RG. We create our products with anti-ageing actives as standard. So you can trust that everything we put in is designed for sensitive skin and to give you results by boosting your collagen and elasticity.
Clinical Actives For Powerful Performance
Our prebiotics and probiotics increase your skin's health, boosting its immunity. Discover a new way to treat your skin concerns and release your skin's true potential.

Our potent actives strengthen the skin deeply while enhancing its ability to repair, giving you back your skin confidence. Skin feels more uniform with a newfound glow that speaks volumes. Skin looks softer, with lines and pigmentation looking less apparent and energised.
SKIN-RG Unique Quanta® Technology
Our inventory of over 350 botanicals and adaptogens allows us to create plant-powered extracts using our unique Quanta® Extraction Technology. British Government Innovation Award Winner. Our technology was developed to outperform common synthetics by harnessing the power of plants.

Take your skin regime to a new level of rejuvenation and discover the power of skin energy and how it can tackle your concerns. You will find powerful adaptogens from Ashwagandha to Ginseng to Damiana and Galangal, Tremella, Rishi and Black Cohosh. Take a look at each product to discover more.