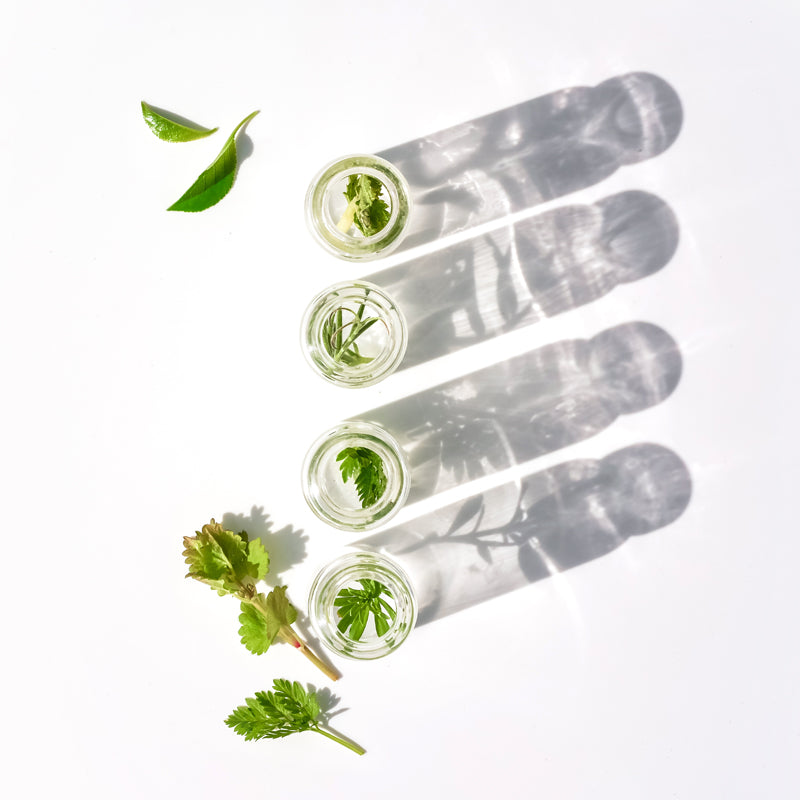 THE "POUR HOMME" COLLECTION
By harnessing the power of adaptogenic herbs, clinically active plant energisers, plant collagen and hyaluronic acid, we provide everything you need for refined results.
From superfoods sourced from specific plants to potent mushrooms and powerful roots, each is specially selected in the Men's collection to give enviable results. Skin looks energised with a smoother, lineless appearance that feels smoother and hydrated.
Key Ingredients
We journey worldwide to select the finest sustainably sourced ingredients for the Men's Collection - no synthetic, no animal derivatives and no artificial ingredients in sight.
Advanced Vegan Collagen Generators
Powerful plant collagen generators work hard to give you desirable results. From our super potent amino acids, potent Vitamin C, energising mushrooms including Tremella to minerals that boost your immunity, for example, Zinc.
Clinical Actives For Enhanced Performance
Powerful Peptides, Liposomes, Hyaluronic Acid, Prebiotics and Probiotics for skin health; sounds like heaven for the skin? That's precisely what it is! Discover a new way to get results fast with our men's collection for smoother, more refined vitality.
Our Unique Quanta® Technology
SKIN-RG's inventory of over 350 botanicals and adaptogens allows us to create plant-powered extracts using our unique Quanta® Extraction Technology. British Government Innovation Award Winner. Our technology was developed to outperform common synthetics by harnessing the power of plants.

Take your skin regime to a new level of rejuvenation and discover the power of skin energy and how it can tackle your concerns. You will find powerful adaptogens from Ashwagandha to Ginseng to Damiana and Galangal, Tremella, Rishi and Black Cohosh. Take a look at each product to discover more.