Reveal a new dimension to your eye care routine with Eye Elixir by SKIN-RG. Designed to renew and give extraordinary benefits to refresh and beautify the eyes. Multi award winning and perfect for those concerned about puffiness, dark circles, sensitivity and wrinkles and lines.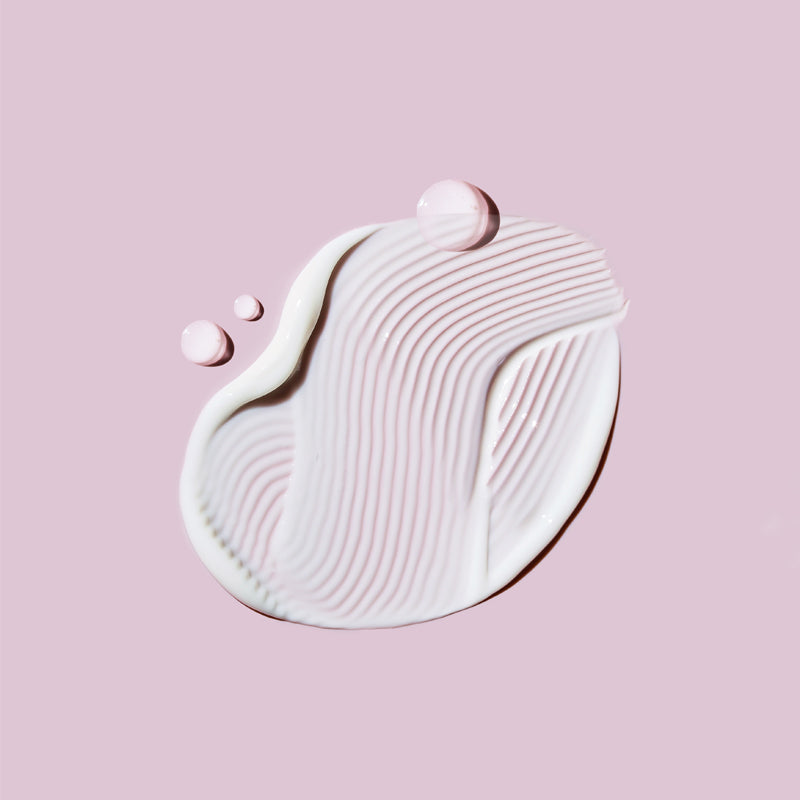 Younger-Looking Eyes With Plant-Powered Beauty Nutrients
Our multitasking eye cream releases a burst of clinically active plants and key beauty nutrients, including minerals and vitamins, to instantly renew, hydrate, depuff and moisturise.
Fusing over 50 plant-powered ingredients, including clinically active peptides and liposomes, gives your eyes the "all-star" treatment in one easy application.
Eyes look brighter and more hydrated with a strengthened, visibly renewed appearance.
The thirst-quenching formula quickly penetrates the delicate eye area to improve tone and texture. This is so much more than an eye cream. Discover incredible rejuvenation without synthetics, just pure performance!
Is This Product For You?
With its ability to rejuvenate the skin, this product is excellent for all skin types. 
Skin feels smoother, plumper and firmer with a renewed appearance and superior hydration that feels divine.
With a delicate natural essential oil complex of superior Damask Rose Petals, Immortal Oil, Pure Violet, Frankincense, and Juniper teamed with a hint of warmth from Turmeric, you will want to use this product again and again.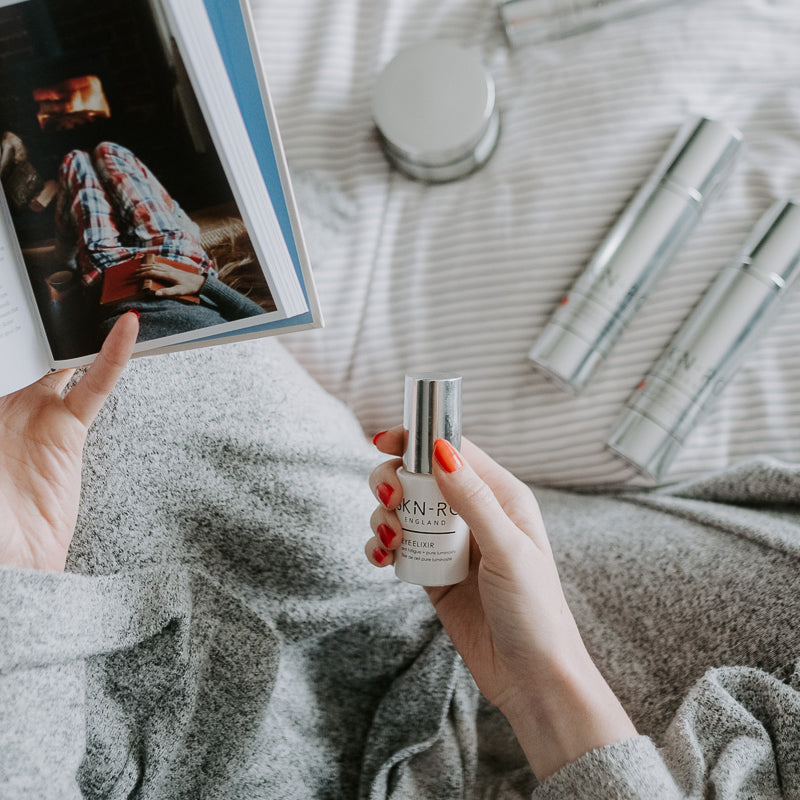 How to Use
Use me Day and Night or as a full-face overnight rejuvenating booster.
Step 1
Our Eye Elixir eye cream is super concentrated, so a tiny pea-size amount is all you need for both eyes. The area around your eye is super delicate, so using your ring finger is essential since it naturally has the lightest touch. You don't want to put too much pressure on the skin.
Step 2 
Apply around the outer eye by making tiny dots from the inner corner underneath your eye to your brow bone.
Gently tap in that semi-circle pattern to stimulate circulation until the product is fully absorbed. Be sure to avoid pulling or stretching the skin while doing this.
Remember: Don't get too close to your eye. Also, avoid applying on or near your eyelids. 
Step 3 
Wait a minute or two before applying concealer, and if there is still product there, you may have put too much on, (putting more on does not yield better results. Consistency is vital, little and often is your mantra!). Lightly dab the area with a tissue to remove excess, or allow more time until fully absorbed. 
Key Ingredients
We journey around the world to select the finest sustainably sourced ingredients - no synthetic or artificial ingredients in sight. Validated by The Vegan Society and Leaping Bunny Cruelty-Free to deliver pure performance. We provide everything you need for pure results, leaving out what you don't.
Tourmaline Gem Stone
Tourmaline is a semi-precious crystal containing iron, magnesium, aluminium and potassium elements. Chosen specifically as a vital mineral to impart negative ions into the skin which improves blood circulation, dark circles and reduces water retention to deliver pure luminosity.
Beyond Plant Power | Discover Liposomes, Peptides And Quanta Botanical Extracts
We fused the finest pharmaceutical liposomes and peptides with SKIN-RG Quanta botanical extracts to deliver that skincare that lives up to its labels; free from nylon, acrylates or liquid plastics, and petroleum, we use nothing but pure plant power.
Powerful Minerals, Amino Acids, Probiotics and Vitamin Fusion
Copper, Zinc, Magnesium, Iron, Niacinamide (Vitamin B3), Magnesium Ascorbic Acid (Stabilised Vitamin C), L-Lysate & Prebiotics and Probiotics renew your skin by delivering the nutrients it needs. Discover strength from within!
The Detail
Awards

2020 The Mama & Baby Beauty Shortlist Awards Editors Choice

2020 The Beauty Shortlist Awards Editors Choice

2019 The Beauty Shortlist Awards Best Advanced Targeted Eye Product Finalist

2017 Beauty Shortlist Awards Editors Choice

2016 Beauty Shortlist Awards Winner | Best Advanced Anti-Ageing Eye Product
Provenance & Validations

The Vegan Society Trademark
Leaping Bunny Cruelty Free
Natural & Organic %

99% Natural and Organic

1% Preservative
Recycle Me

- Bottle & Lid = Glass & Plastic Collection

- Outer Box = Paper Collection

- Guidance Sheet & Booklets = Paper Collection

- Delivery Box = Paper Collection

- Tissue Paper Acid-Free = Paper Collection

- Packing Noodles Made From Plant Starch= Just add them to your compost or food waste.

- Box Tamper Proof Dots Made From Plant Starch = Just add them to your compost or food waste.

*A friendly reminder to always check your local recycling facility guidelines before disposing of any packaging. It's important to all do our part in properly recycling and reducing waste.

**SKIN-RG is actively working on improving all elements of its packaging and the recyclability of it. We are aiming for 100% recyclable, reusable, or refillable packaging by 2025!

Let's all work towards a more sustainable future together.
The Ingredient List

Aqua, Moringa Oleifera Fruit Oil, Vitis Vinifera Seed Oil, Helianthus Annuus Seed Oil, Euterpe Oleracea Fruit (Acai Stem Cell) Extract, Lactobacillus Lysate, Glycerin*, Saccharomyces; Zinc, Copper, Magnesium, Iron, Silicon Ferment, Ruscus Aculeatus Extract, Aloe Vera Leaf Juice Powder, Tremella Fuciformis Extract, Schisandra Sphenanthera Extract, Fumaria Offcinalis Extract, Eleutherococcus (Gingseng) Extract, Cimicifuga Racemosa (Black Cohosh) Root Extract, Camellia sinensis White Tea) Extract, Tripeptide-29, Niacinamide, Chondros Crispus Extract, Caffeine Liposome *, Phospholipids, Ganoderma Lucidum Stem Extract, Asparagus (Shatavari) Root Extract, Polygonatum (Solomon's Seal) Extract, Xanthan Gum, Inulin, Alpha-glucan Oligosaccharide, Benzyl Alcohol, Hyaluronic Acid, Sodium Stearoyl Lactylate, Glyceryl Stearate, Cetyl Alcohol, Tocopherol, L-Lysine, Tourmaline, Leuconostoc Ferment Filtrate, Magnesium Ascorbic Phosphate, Populous Bark Extract, Dehydroacetic Acid, Potassium Sorbate, Sodium Benzoate, Helichrysum Augustifolia Oil, Boswellia carteri (Frankincense) Oil, Juniperus Communis Oil. Viola Odorata Leaf Extract, Rosa (Otto) Damascena Flower Oil*, Curcuma Longa (Turmeric) Oil. Naturally occurring in essential oils: Citronellol, Geraniol, Linalool, Eugenol, Farnesol, a-Phellandrene. * Certifed Organic
What's Not In Our Formulas

No PEGS
No EDTA
No Co-polymers
No Acrylates
No Nylon
No Parabens
No Phthalates
No Ethanolamine Compounds No (MEA, DEA, TEA)
No Sodium Lauryl Sulphate No No(SLS)/Sodium Laureth
No Sulphate (SLES)
No Synthetic Fragrance or No Parfum
No Synthetic Colours
No Triclosan
No Chemical UV Filters No Octinoxate & No Oxybenzone)
No Polyethylene Glycols (No PEGs)
No Paraffins and No Petrolatum
No Formaldehyde & No Formaldehyde-Releasing
No Preservatives
No Benzalkonium Chloride
No Butylated Hydroxyanisole (No BHA) & No Butylated Hydroxytoluene (No BHT)
No Methylisothiazolinone & No Methylchloroisothiazolinone
No Coal Tar
No Ethylenediaminetetraacetic Acid (No EDTA)
No Siloxane
No Silicone
No Animal derivatives (Hyaluronic Acid) SKIN-RGs Hyaluronic Acid is plant-based.
No Ammonium
No Urea
No Lanolin
No Alcohol
No Glycols
Precautions

External use only. Avoid direct contact with eyes. In case of contact with the eyes, rinse immediately with water. Do not use on irritated or damaged skin. Keep out of the reach of children.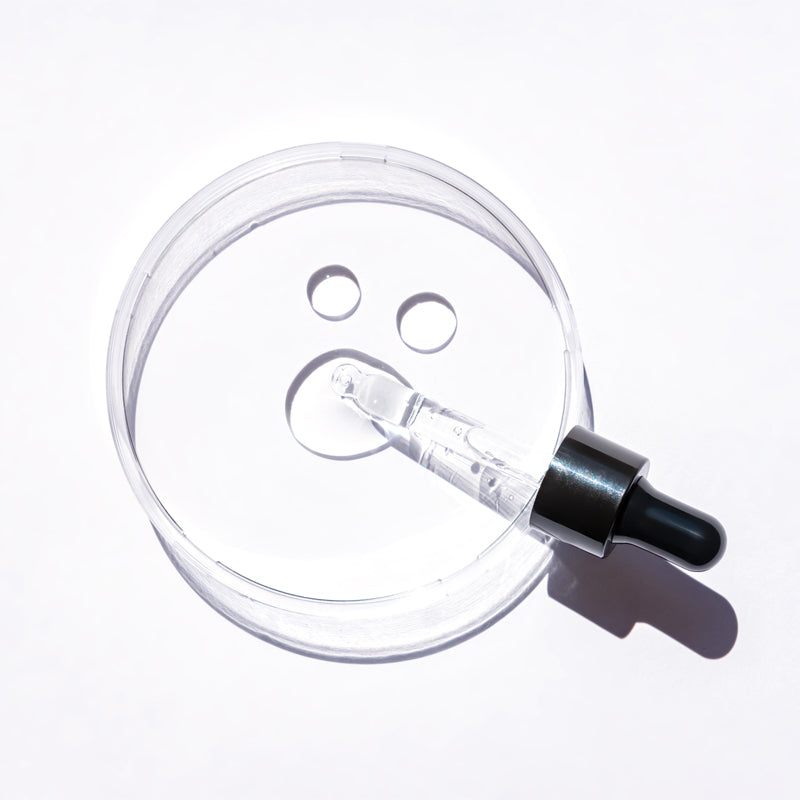 Team Eye Elixir With Our Perfect Partners Featured Below. Each Specially Selected By Our Top Therapists
THE MATRIX
THE MATRIX
Clever Bakuchiol Resin acts like Retinol to give incredible youthful vitality. Then apply Alpha Serum for winning layering that goes beyond a skincare regime. Skin looks brighter and more youthful.
MIRACLE MASK
MIRACLE MASK
the best weekly treatment for mature skin why not try miracle mask anti-ageing non-clay "Moor Mud" mask that even those with dry concerns can even use. The innovative mask boasts Argan and Apple Stem Cells and is your one-stop weekly mask for sheer youthfulness.